South Molton Community College, branding success.
June 2, 2015
The Brief: South Molton Community College is an excellent school; with excellent reviews, results, staff and students.
However, it was felt that the current branding, identity and associated collateral was tired and in need of some modernising to reflect this.

Solution: The school's culture retains many of its traditional values so it was important to build on these, whilst at the same time giving a sense of modernity. The desired outcome and sentiment needed to provide a solution fit for the future, giving all at SMCC something to aspire to and be proud of.

Particularly given the fact that the school is undergoing an exciting new build project starting later this year.

We really enjoyed the challenge, particularly working with the school and its staff/pupils and think the end result is nothing short of a success!
We weren't the only ones…
''From start to finish Dean was approachable and easy to work with. We now have a professional, creative and slick product, delivered in a quality manner. Dean ensured we kept to our brand image throughout the project and would give constructive input when it was needed to keep us on track. We had some laughs along the way too!''

Mr. A. Finney. Principal, South Molton Community College.
Old vs New Branding
Branding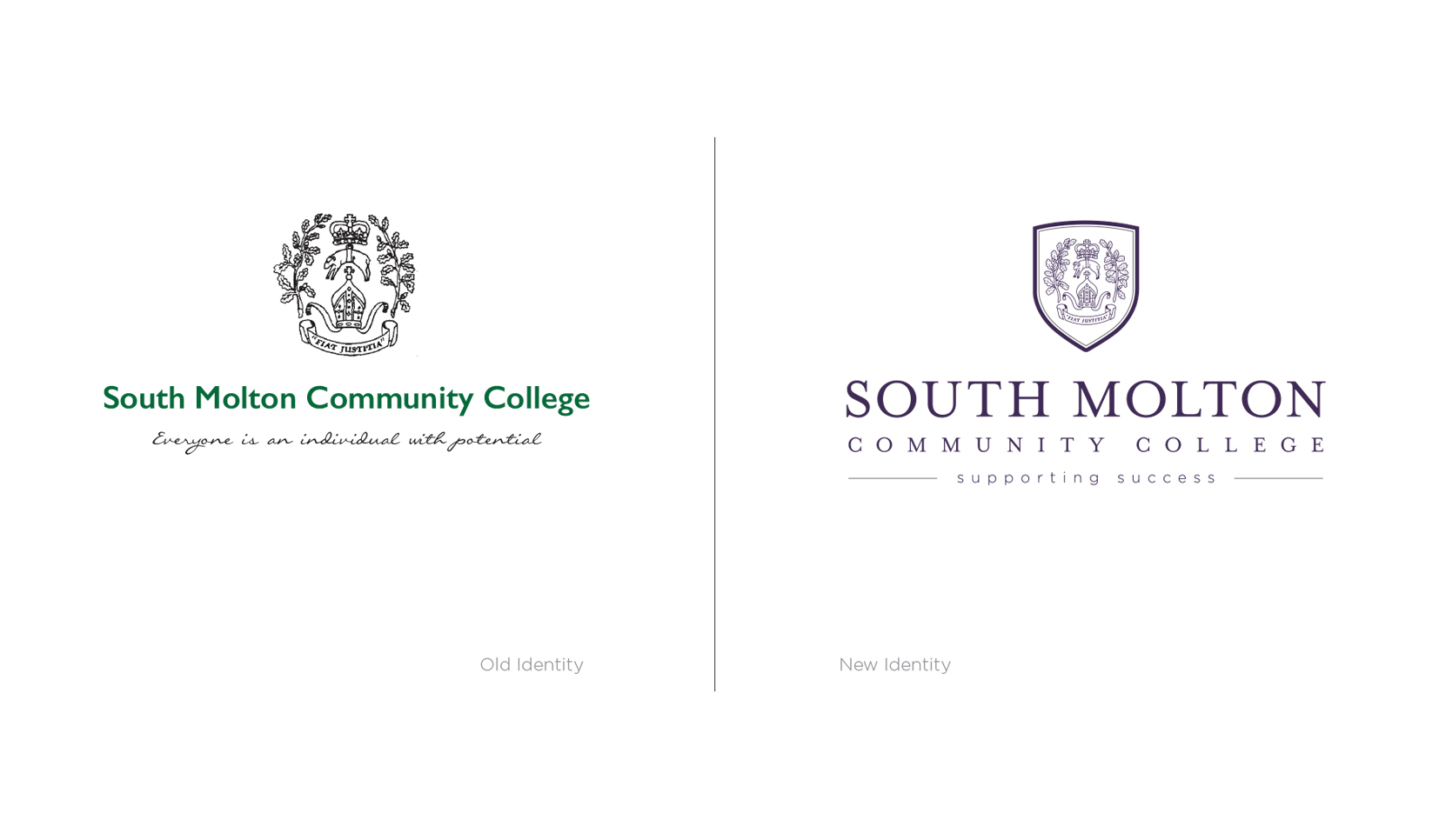 Primary Logo
Brand Collateral
Example Brand Guidelines
 eProspectus
Click here to see full eProspectus

Tags: Education, Logo Design